♥NEW ARRIVALS ~ 24TH SEPT
♥NEW ARRIVALS ~ 24TH SEPT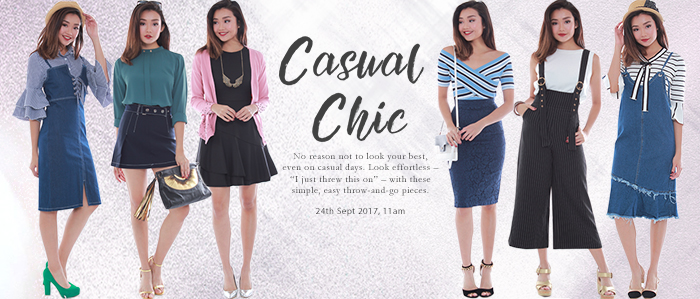 It's time for another post on some office style workwear, party dresses and casual outfits.
Let's kick start with the office chic workwear.
MIRABELLE DUO HEM DRESS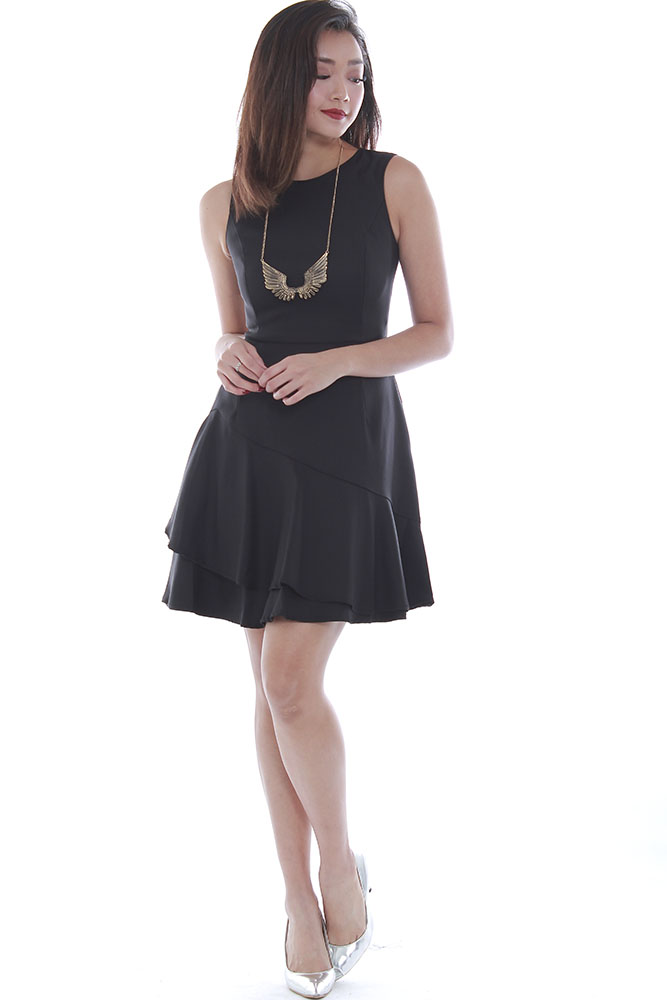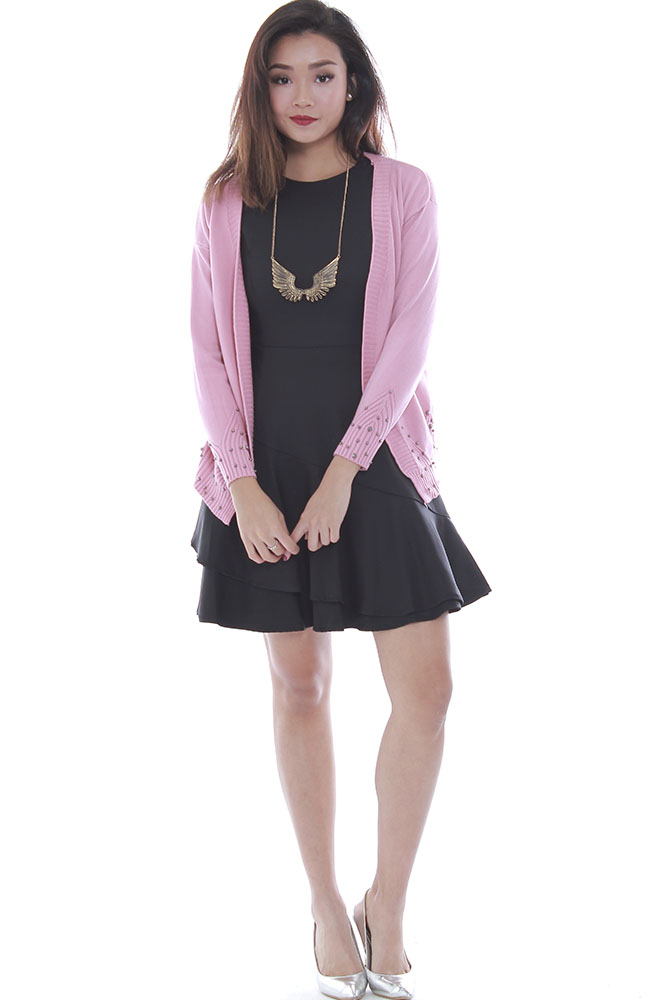 MIRABELLE DUO HEM DRESS gives a smart casual style, particularly the double layered hem details, which give a stylish look effortlessly.
If you enjoy blending things up, you can pair it with a cardigan to add some uniqueness to the entire look.
We have brought in 4 different colours for our NELLA EMBELLISHED CARDIGAN.
The embellished details make an interesting combination to the overall look.
TARA RUFFLY MERMAID DRESS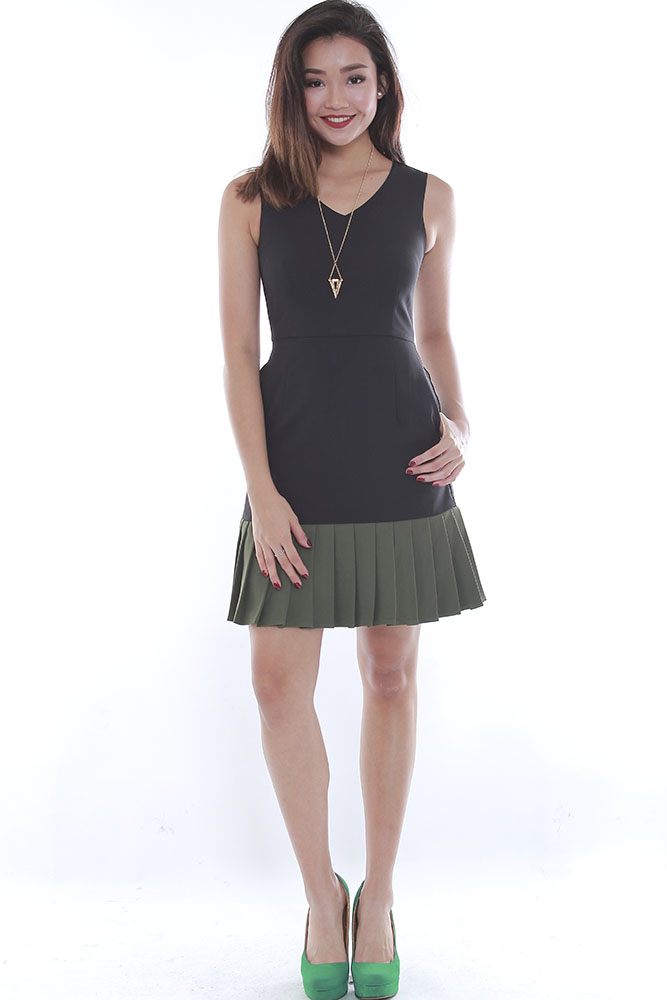 TARA RUFFLY MERMAID DRESS brings a feminine vibe and a touch of romance with the pleated hem details.
If you prefer easy dressing choices, pleated dresses like TARA RUFFLY MERMAID DRESS is a must-have to your wardrobe.
AVELINE PLEATED DRESS - GREY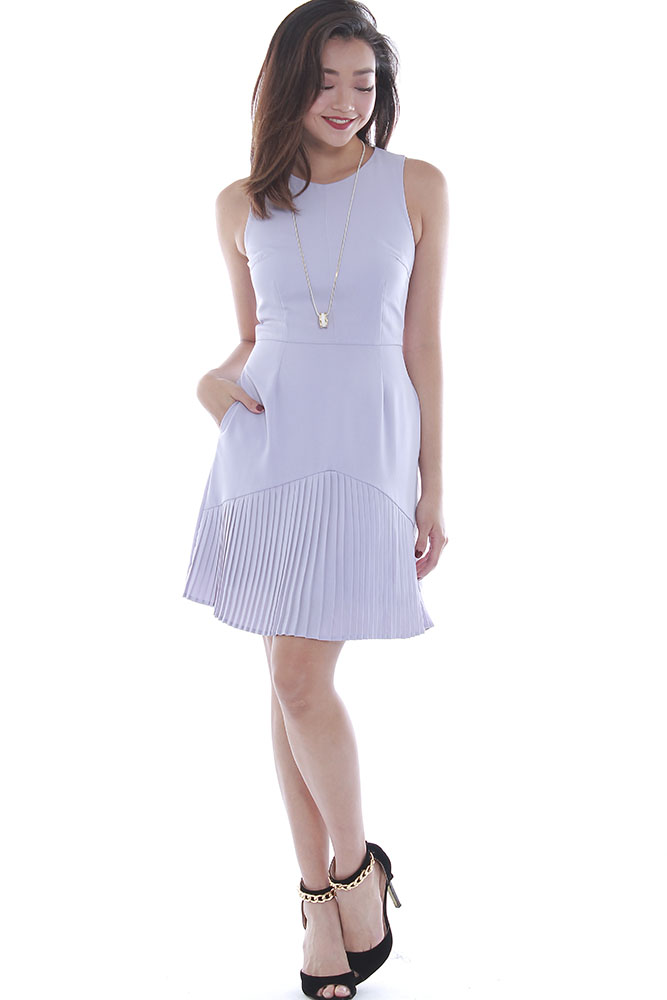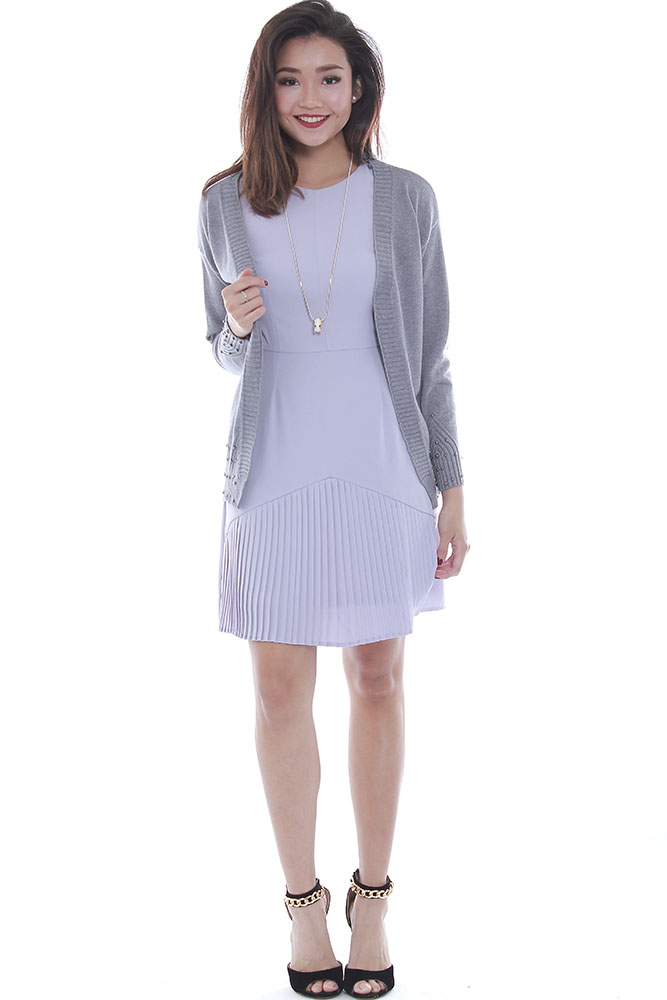 Slightly different from TARA RUFFLY MERMAID DRESS, AVELINE PLEATED DRESS has a curvy pleated hem, which allows you to dress up for a modest appearance.
The concealed side pockets make it easy for you to hide additional goodies from your swanky office gathering.
If you want a girly edge look, you can casually match it with an embellished slouchy cardigan over and add some feminine accessories to complete it perfectly.
FLORIA SKATER DRESS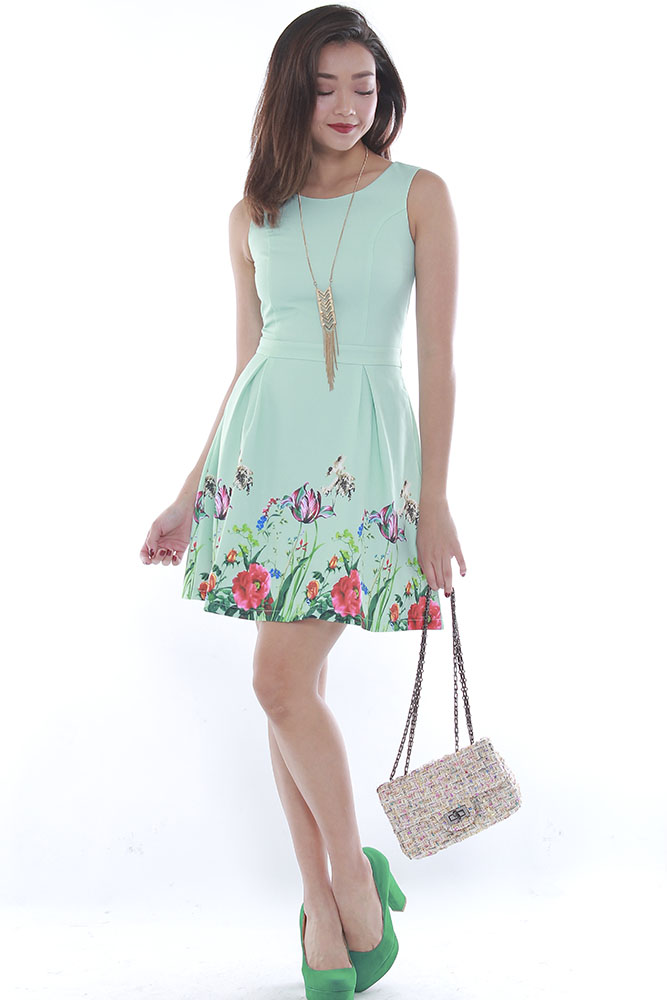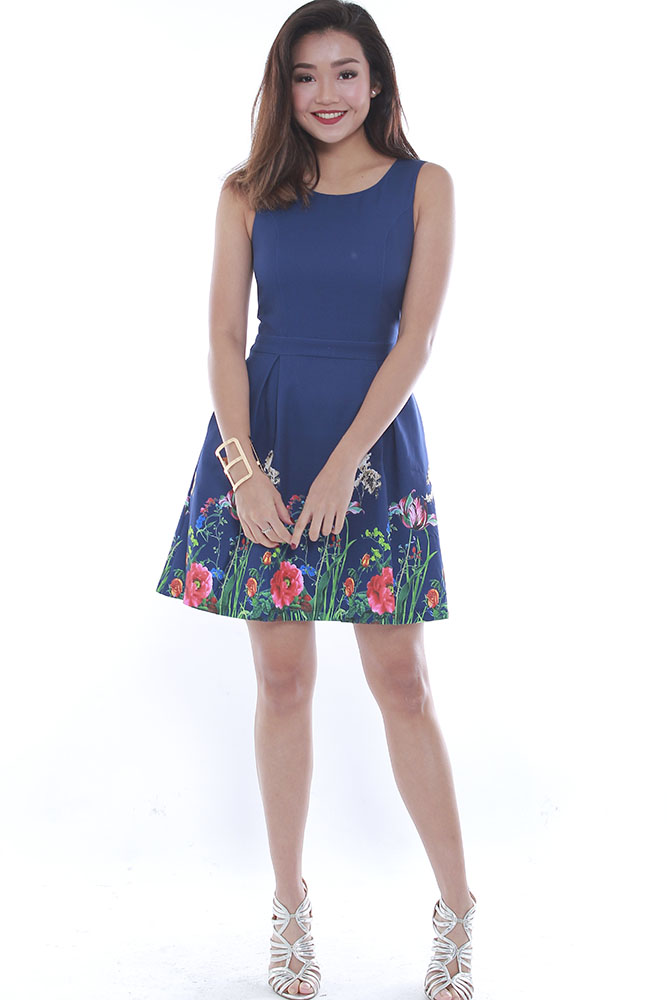 Bored of the typical dull colours, what about adding some floral prints to enhance to the overall look?
The floral prints on FLORIA SKATER DRESS available in Mint and Admiral, gives a classic and simple fashion style.
You can get this FLORIA SKATER DRESS, for days when you feel like indulging in your girly floral obsessions.
If you are afraid that florals are not meant for the office, you can team it with an outerwear and some accessories for that sophisticated feel at work.
ZIPPY CHEREE DRESS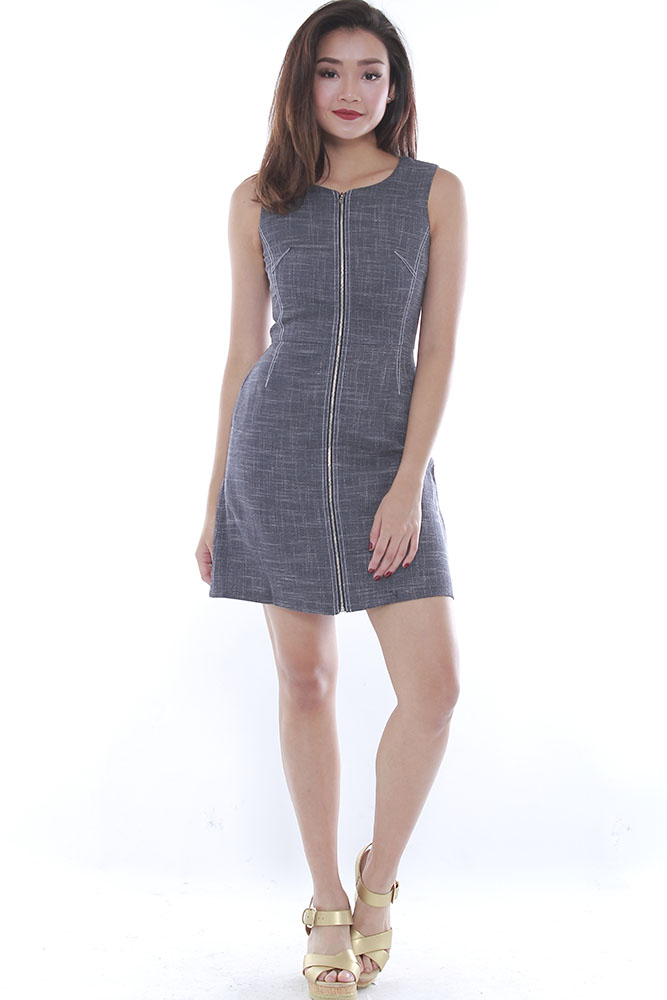 ZIPPY CHEREE DRESS features a front zip tweed dress in grey which will certainly become your new wardrobe favourite.
Designed to be formal yet relaxed, you can match this dress with a pair of ankle boots and a denim jacket for an on trend off-duty look.
Next, let's move on with the party dresses.
Though the typical cocktail dresses are always in trend, you have other selections.
You can go for some knee-length dresses.
Below are some midi dresses that are suitable for party or dinner date we have in house.
AMBRE MIDI WRAPE DRESS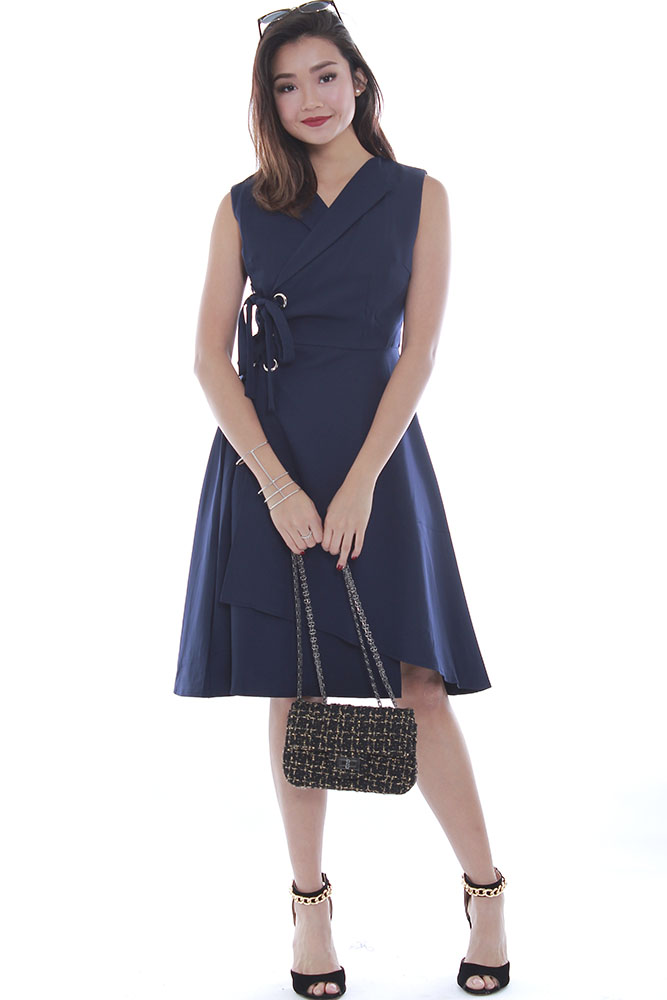 AMBRE MIDI WRAPE DRESS features a side lace up tie at the waistline that will fit you gorgeously.
The charm of this dress lies in the wrapping. beautifully hugging and allowing movement with ease.
You can wear this with a pair of sling back heels and a shoulder tweed bag, which is also available on site.
MONIKA HALTER DRESS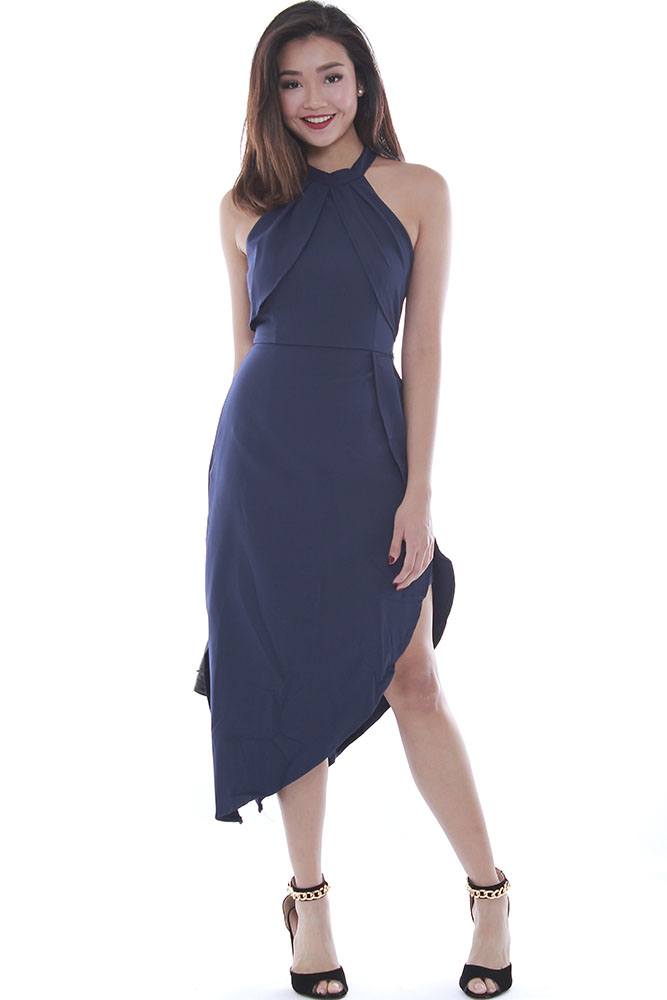 If you are someone who prefer dazzling gowns or sensual cuts, this MONIKA HALTER DRESS certainly suits you.
It will look great teamed with some metallic heels and delicate accessories.
MARGERY CITY CHIC 2 PCS OUTFIT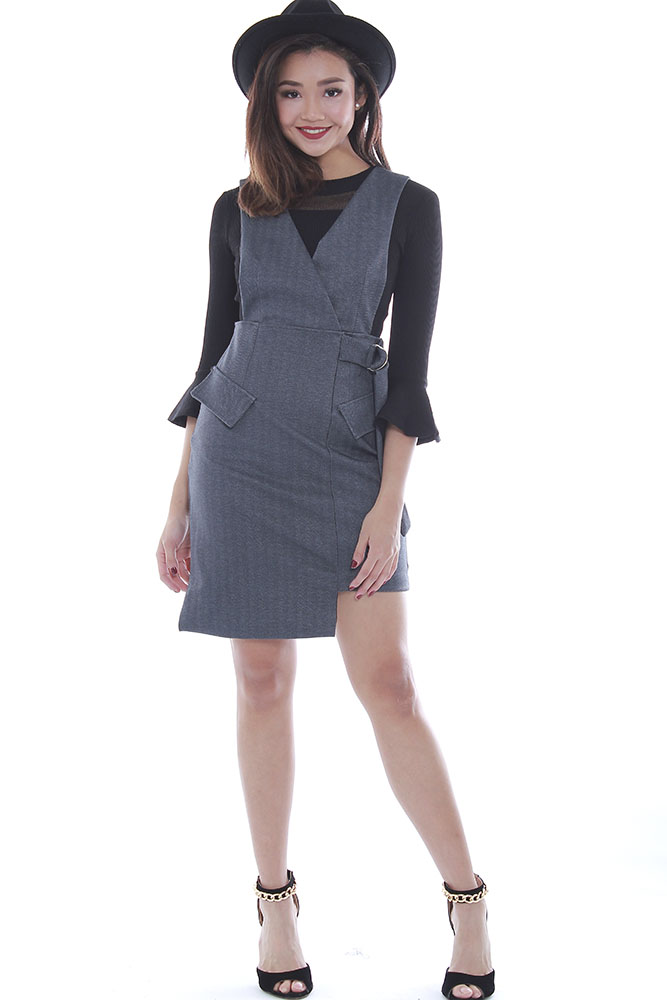 The exquisiteness of all-black? There is nothing wrong with an all-black outfit but you try mixing some textures without the fear of creating an overly busy ensemble, just like this MARGERY CITY CHIC 2 PCS OUTFIT.
Adding a chic clutch or a statement bag is a great method to insert a little fun into a simple look.
Lastly, let's move on to the casual outfits for the weekend.
Are you trying to match a casual yet cute weekend outfit but not sure how to start?
We have some outfits available for you, here you go ~
KAWAII GINGHAM DENIM OUTFIT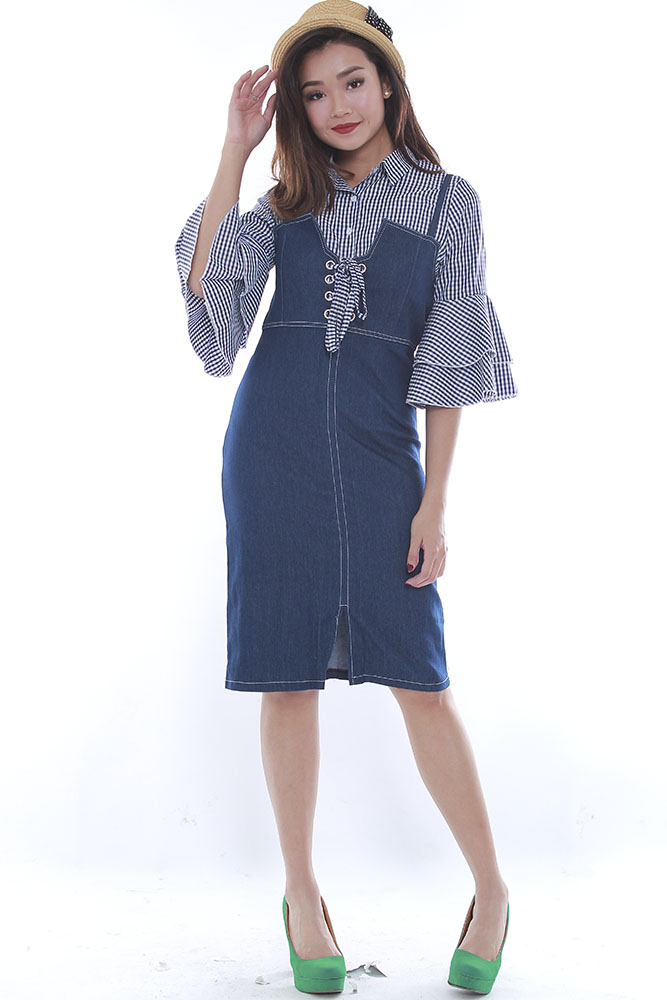 Sometimes, the gingham print may look a bit too unsophisticated.
However, you can match the gingham print with denim material, just like this KAWAII GINGHAM DENIM OUTFIT.
Pretty yet not folksy. This is ideal for the weekend attire.
You can pair it with bright heels or flats to elevate the overall look.
Knit dresses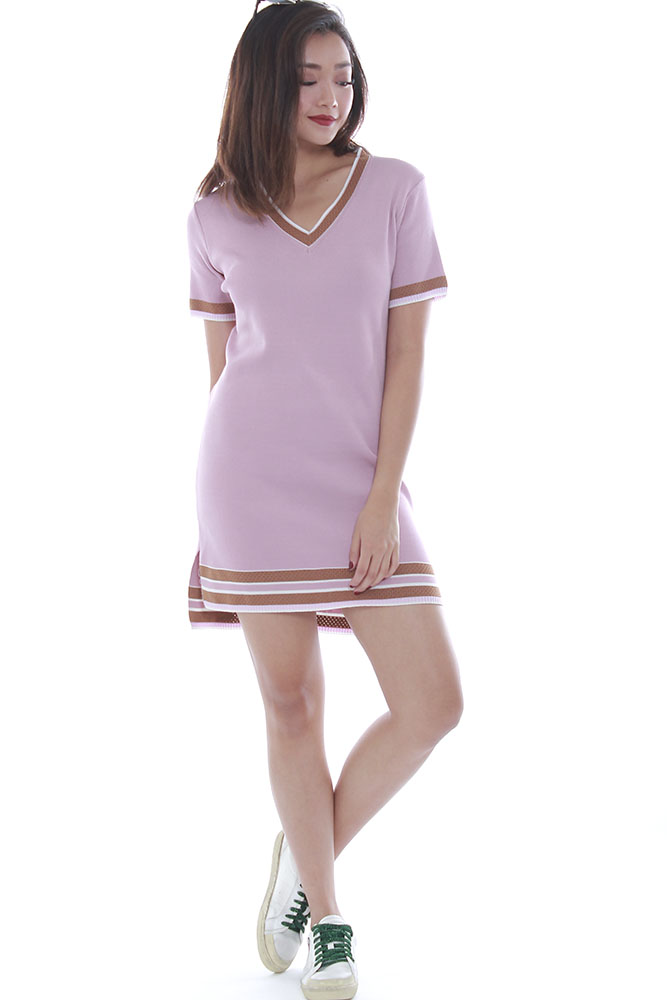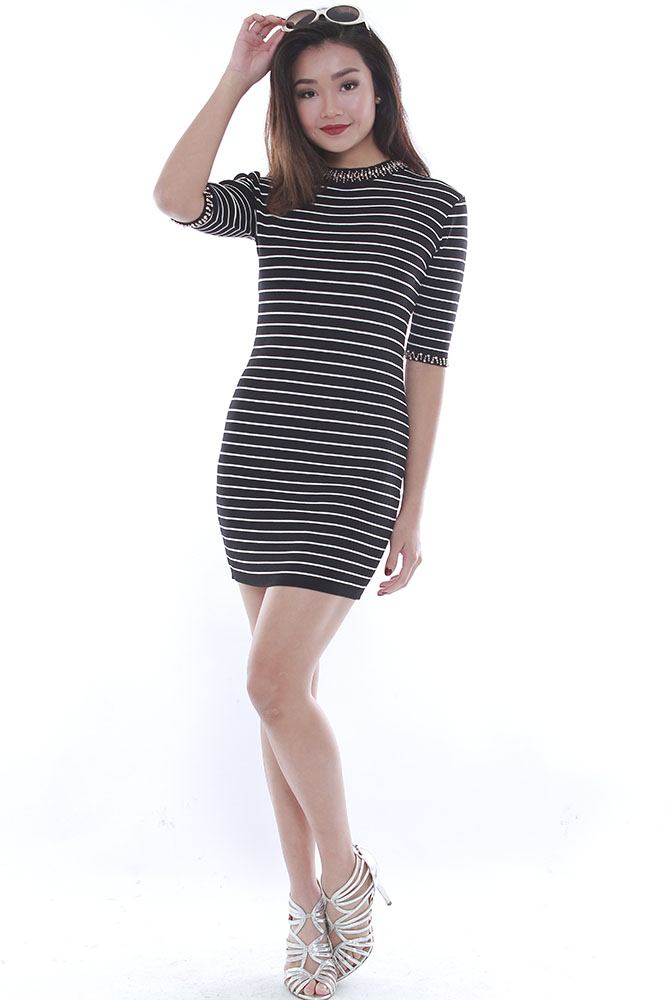 These knit dresses look awesome in any kind of designs, be it striped, colourblocked or embellished.
You do not have to make them any more stylish.
The simple they are, better and stylish they will look on you.
Once you enjoy wearing these knit dresses on a daily basis, you will start loving them more and more.
Don't miss this new collection!
Happy shopping :)
comments powered by

Disqus