♥ LET US REMODEL OUR #OOTD OUTFIT ♥
♥ LET US REMODEL OUR #OOTD OUTFIT ♥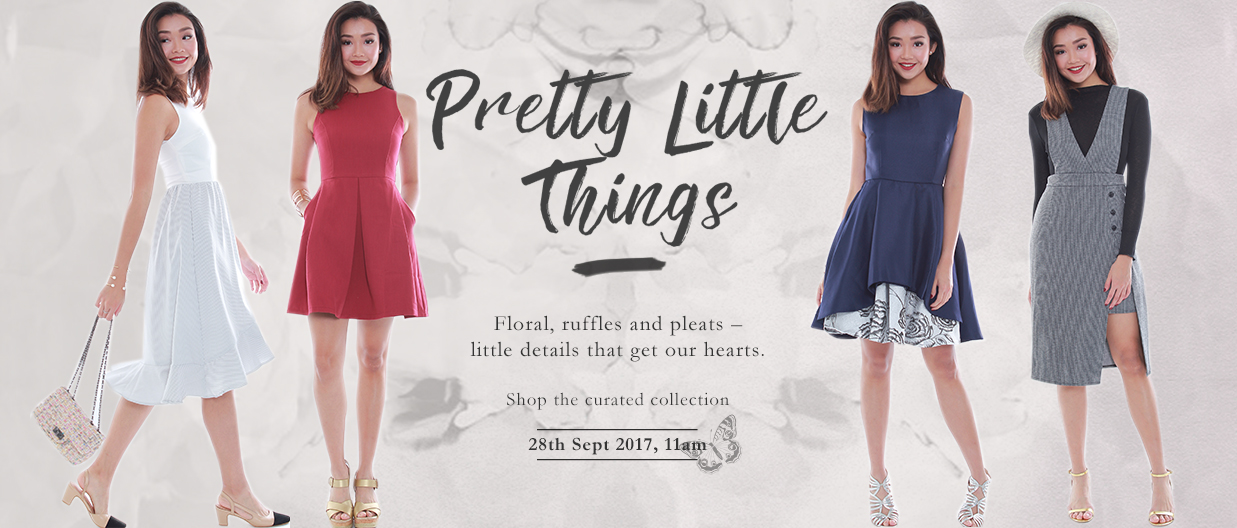 Happy midweek! Have you taken your #OOTD for today?
Regardless of any time of the day, as we scroll down our Instagram feed, it's impossible not seeing many fashion bloggers dressed in the latest trendy outfit taking their #OOTD. Envy isn't it?
Don't fret! At Fairebelle, it's our mission to make you beautiful with the latest fashion craze.
Today, we will be introducing some of the gorgeous fashions we have in house, which are suitable for you to take midweek #OOTD.
Anywhere, anytime when you feel like it !
#OOTD 1: KIYOMI MINI CHECKED DRESS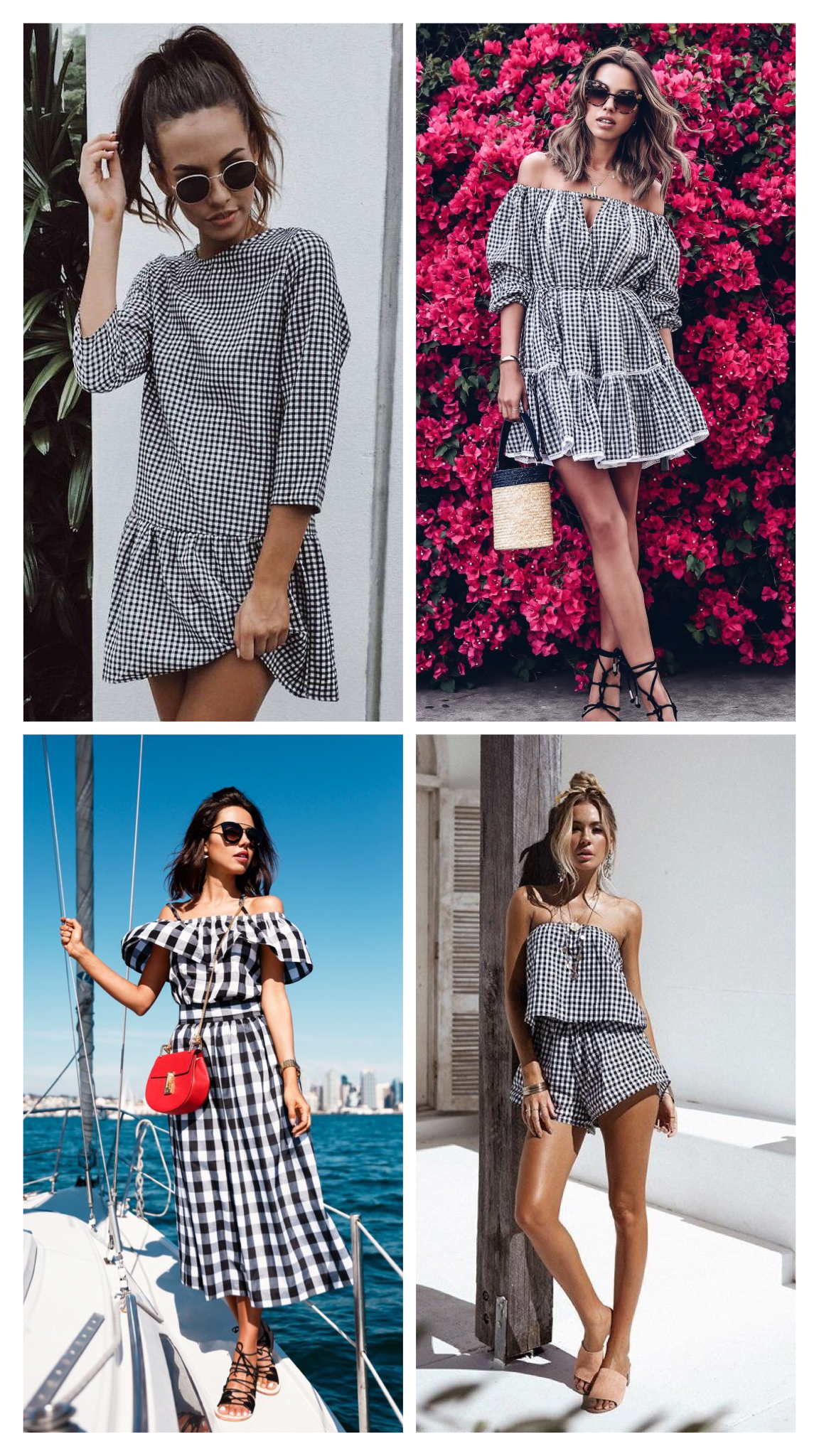 Are you into the Gingham craze recently?
The fashion industry revived this pragmatic fabric again, just like this KIYOMI MINI CHECKED DRESS.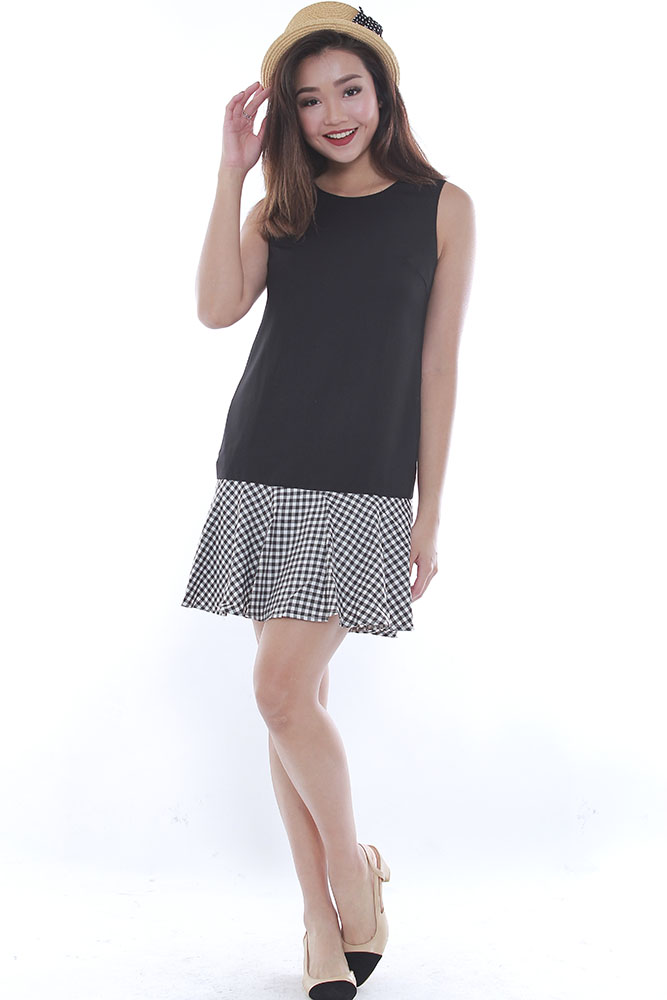 Similar to LANZA GINGHAM MIDI DRESS that was launched previously, KIYOMI MINI CHECKED DRESS is shorter in length.
The gingham blend on this dress is definitely a pleasurable print that will remind you of your picnic baskets.
Why not get this dress and organize a picnic lunch with your love ones this weekend?
This will make you look pretty and striking when you take your #OOTD during the picnic!
#OOTD 2: ELOISA SKATER PLEAT DRESS
Pleats. Will they ever become outdated?
Be it micro or macro, look at this ELOISA SKATER PLEAT DRESS, pleats will never get out of trend.
This ELOISA SKATER PLEAT DRESS that allows you to swing femininely with the structured pleats, it is worth for you to snap an #OOTD shot anywhere, anytime in the office, just like this.

If you feel like adding some colours and textures to this simple dress, you may wear an embellished cardigan over that we have launched previously.
Our NELLA EMBELLISHED CARDIGAN is available in 4 colours: Grey, Pink, White & Black.
This will instantly move you away from plain to a more sophisticatedly dedicated appearance for #OOTD!
#OOTD 3: RUFFLED ROMANCE MIDI DRESS
Are you embracing in the frilled life?
Ruffles are also one of the recent key trends, designed on blouses, skirts and dresses.
Our RUFFLED ROMANCE MIDI DRESS is a softly layered feminine dress.
Ruffles are actually balmy, in a way whereby you can date your love ones out for a summery weekend out at the beach.
A very good example will be our RUFFLED ROMANCE MIDI DRESS launched in Stripes.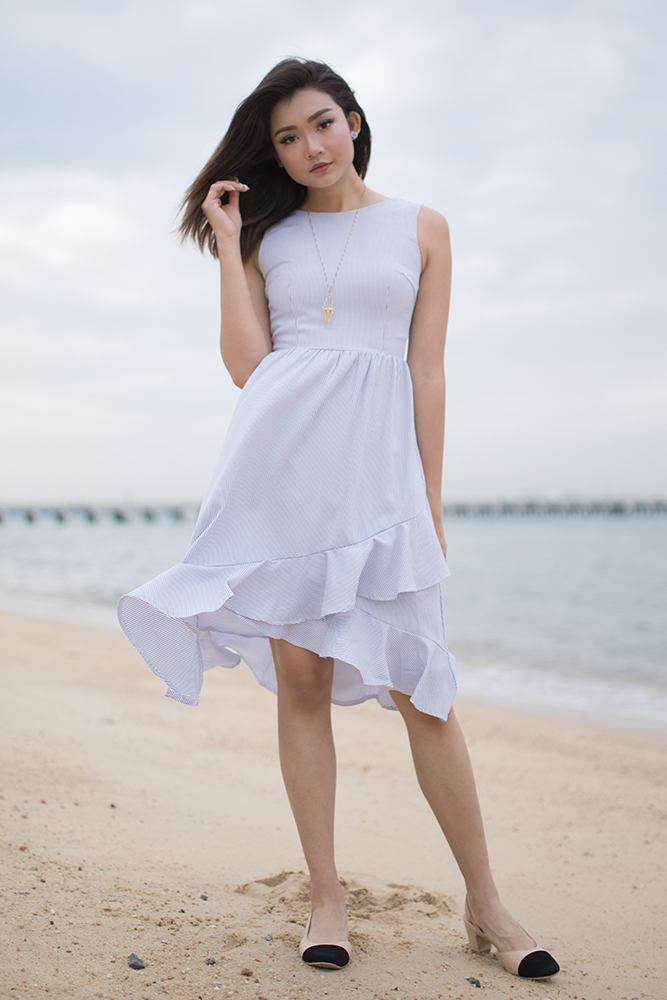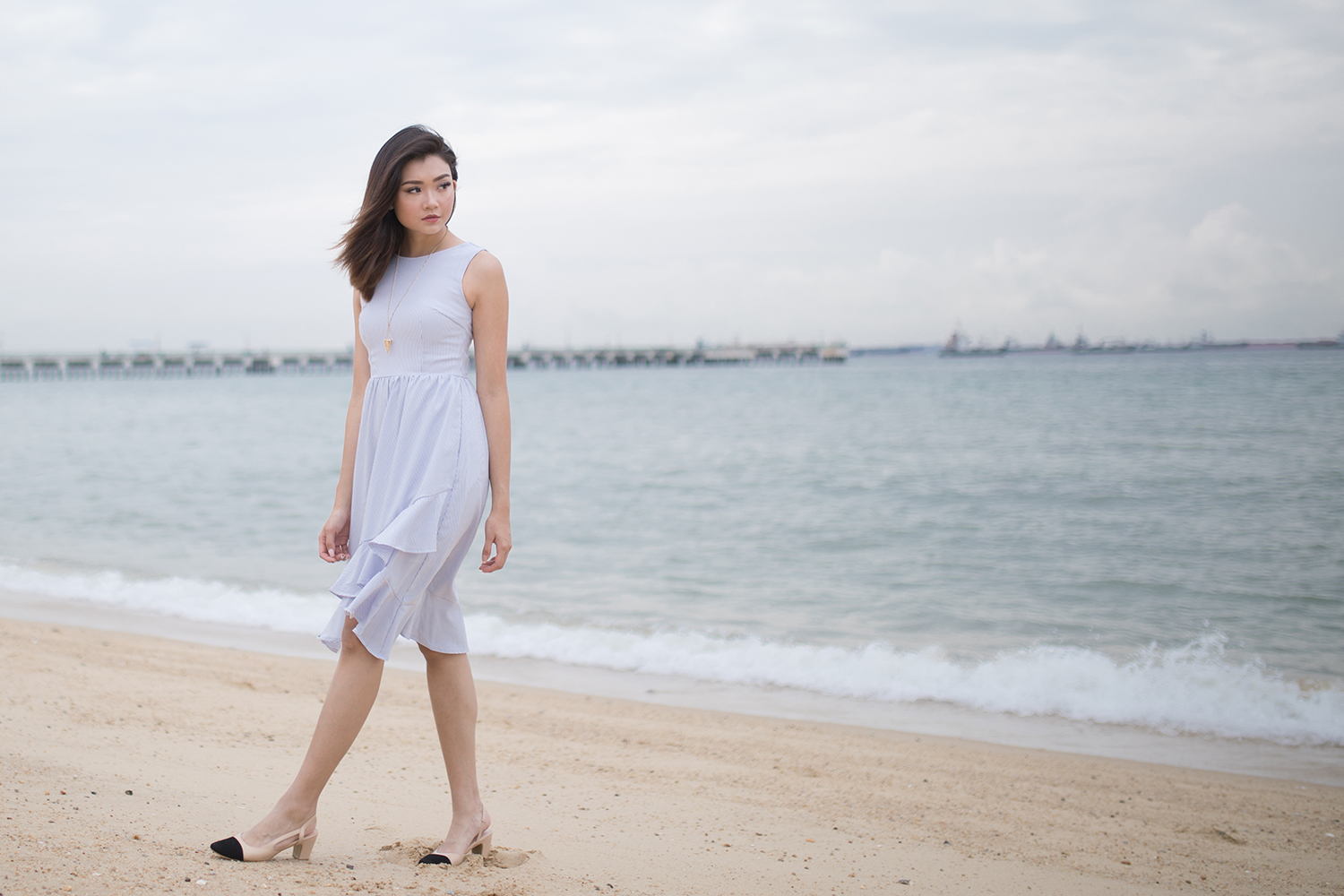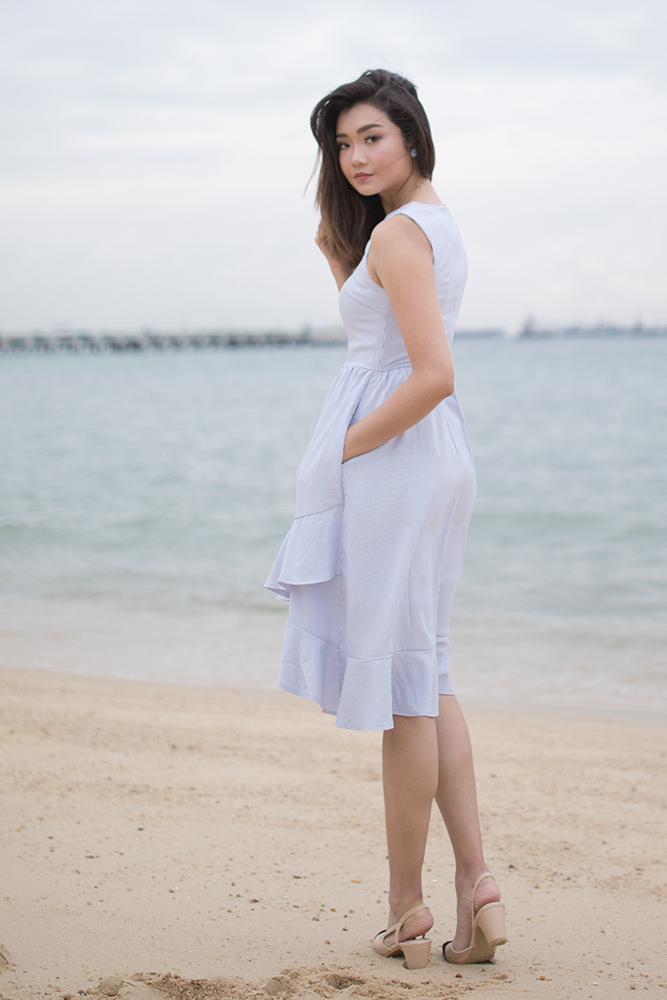 You will definitely be the centre of attraction when you are taking your #OOTD pose along the shore.
#OOTD 4: SWISHY ROSIE ORGNAZA DRESS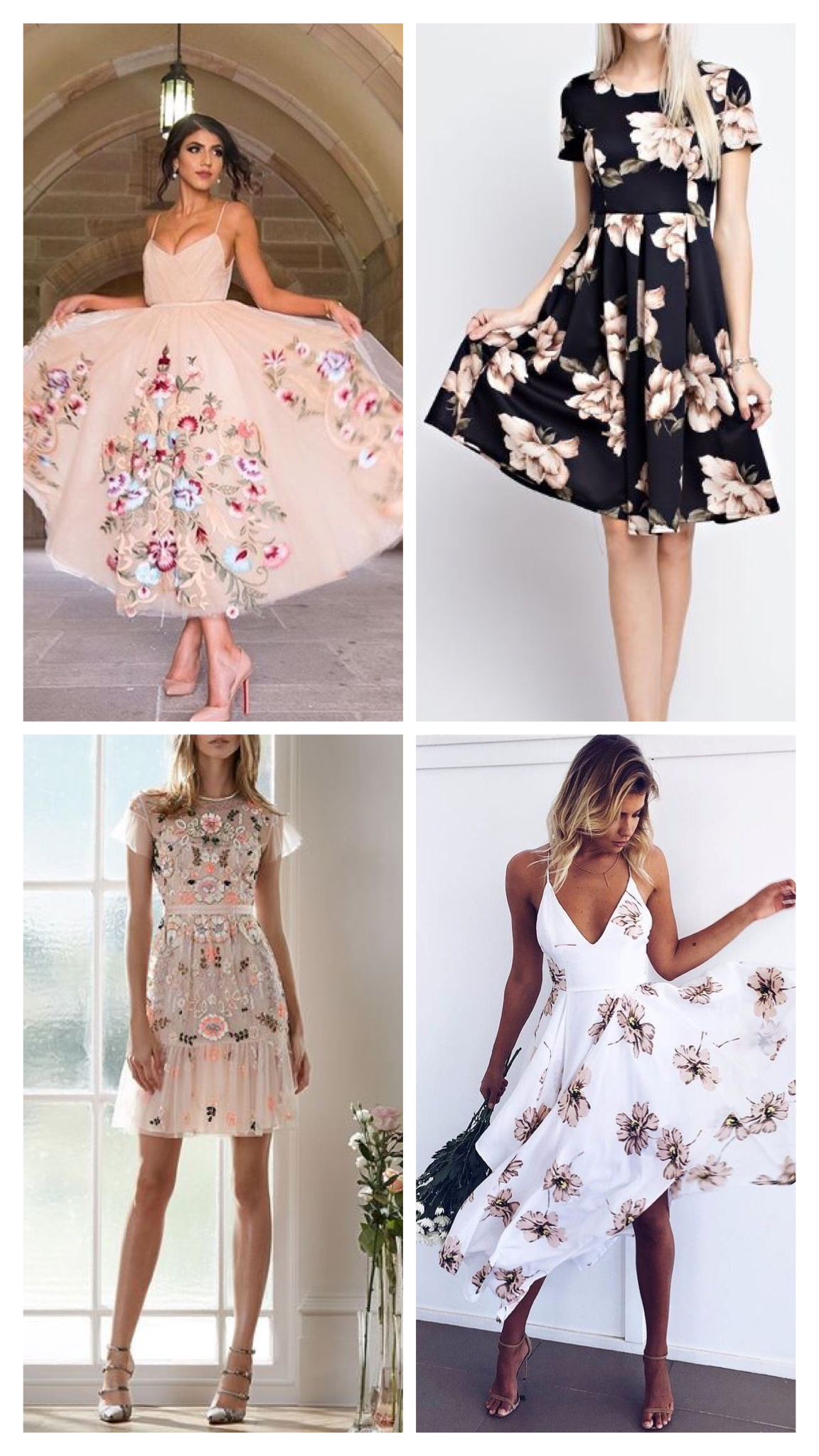 Florals are no longer a summer trend, it is now popular among all seasons.
Ring ring... Wedding season is here!
Whether you're going to plan or attend a wedding, this SWISHY ROSIE ORGNAZA DRESS is going to make you the focus in any #OOTD pictures.
Don't be afraid to bloom this season, you can make your shoes match with this SWISHY ROSIE ORGNAZA DRESS.
The blend will make you look classy and romantic in your #OOTDs.
Create your own trend & WOW the rest !
#OOTD 5: SASSY CHAUNTEL 2PCS OUTFIT
This SASSY CHAUNTEL 2PCS OUTFIT has a similar fashion concept to MARGERY CITY CHIC 2 PCS OUTFIT, that was launched last week.
City chic street fashion. Are you in it?
SASSY CHAUNTEL 2PCS OUTFIT is the perfect combination of sophistication and professional to kill it out on the street.
What's not to love when this SASSY CHAUNTEL 2PCS OUTFIT can make you trendy and attractive with much less effort?
It's time to snap some chic street #OOTD on street with this SASSY CHAUNTEL 2PCS OUTFIT !
Ladies, what are you waiting for?
Get your favourite outfit and create your own fashion trend on your #OOTD !
comments powered by

Disqus