Are you with us on SHOPPERBOARD?
Have you heard about SHOPPERBOARD?
Receive exclusive discount code from us just be following us there!
If you have yet to,
read on to find out more!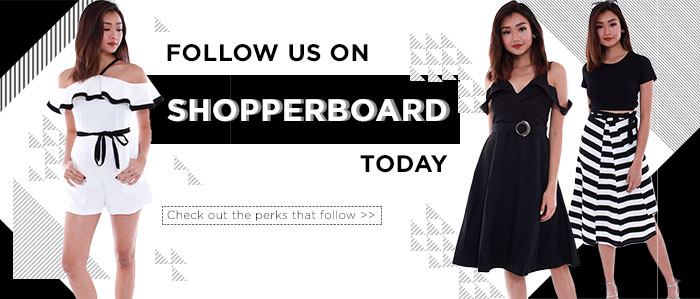 SHOPPERBOARD
is a mobile lifestyle app
that allows you to window shop anywhere you are!

You'll get instant push notifications when we launch a new collection
or when theres new EXCLUSIVE DISCOUNT!
Download the app and follow us there!

You can easily organise and browse through new arrivals from us!

Exclusive promotion!
Send us the above screenshot of your profile (proof of following us on Shopperboard) to
customer.service@fairebelle.com
and received a $8 credit discount* from us!
*Valid for usage on regular priced items; until 31st Oct 2017*
Its that easy!
♥ Hurry join us whilst the promotion is ongoing! ♥
comments powered by

Disqus