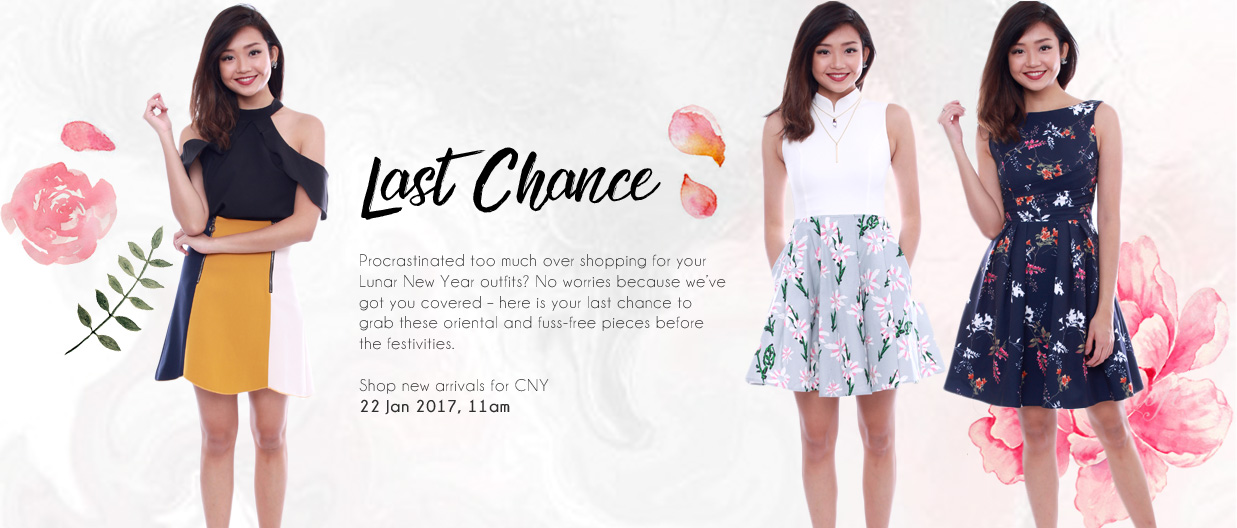 With just one week to CNY,
we hope you have settled on your perfect CNY outfit!
If you are still unsure of which outfit to go for,
here's 6 styles for you to rock this CNY ~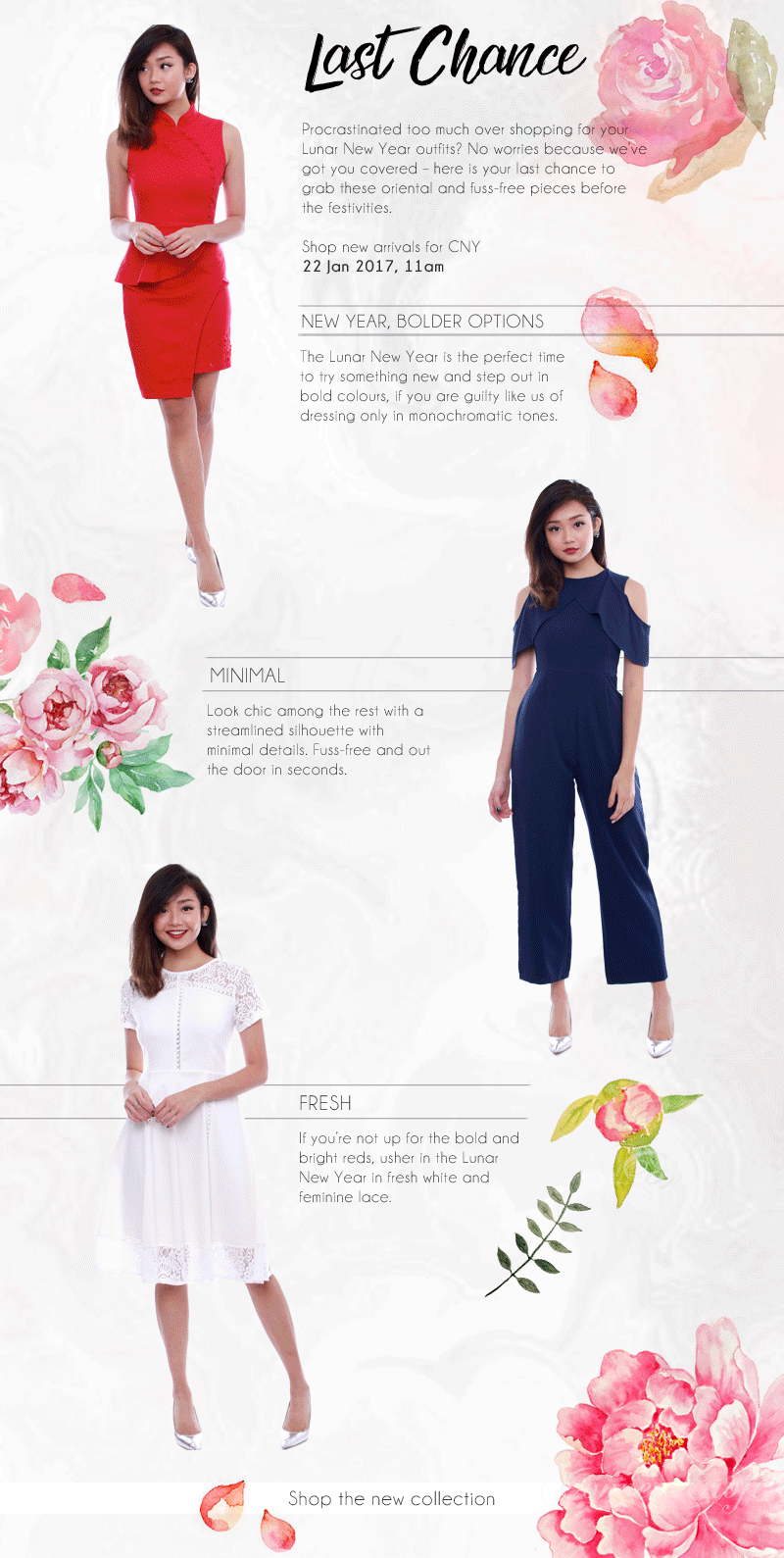 Be sure to check out our last launch before CNY -
22nd Jan 11am!
To ensure you receive your purchases before CNY,
please kindly take note of the following :
For delivery via courier,
the cut off date for purchase will be 24th Jan 2pm.
All courier orders placed after 24th Jan 2pm will be processed after 6th Feb.
If you prefer to pick the items up personally;
here are the self collection time slots we have scheduled:
1) 24th Jan 12-2pm, 5-730pm
2) 25th Jan 5-730pm
3) 26th Jan 12-2pm, 5-730pm
4) 27th Jan 12-230pm
Location: Paya Lebar Square (next to Paya Lebar MRT)
Details will be provided in self collection email =)
Please take note in order to self collect your orders,
it must be made and paid for prior to the day of self collection date;
ie To collect your purchases on 26th Jan;
it must be ordered and paid for by 25th Jan 23 59.